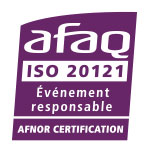 The company SPL Occitanie Events, organizer of the EnerGaïa Forum, is engaged in an eco-responsible approach.
It has been certified ISO 20121 by AFNOR since January 2021 for all its activities.
Dedicated to renewable energies and the energy transition, the EnerGaïa Forum must set an example in terms of sustainable development. This is why the EnerGaïa Forum is pursuing its actions as part of a continuous improvement process:
Reduction of energy, water and paper consumption
Limitation and control of waste generated by the organization of the event (reduction, recovery, recycling of waste)
Promotion of soft transport
Establishment of a local and seasonal catering
Raising environmental awareness among the various partners and the public.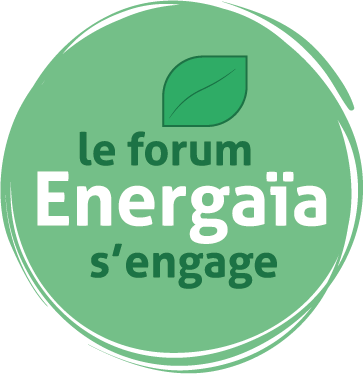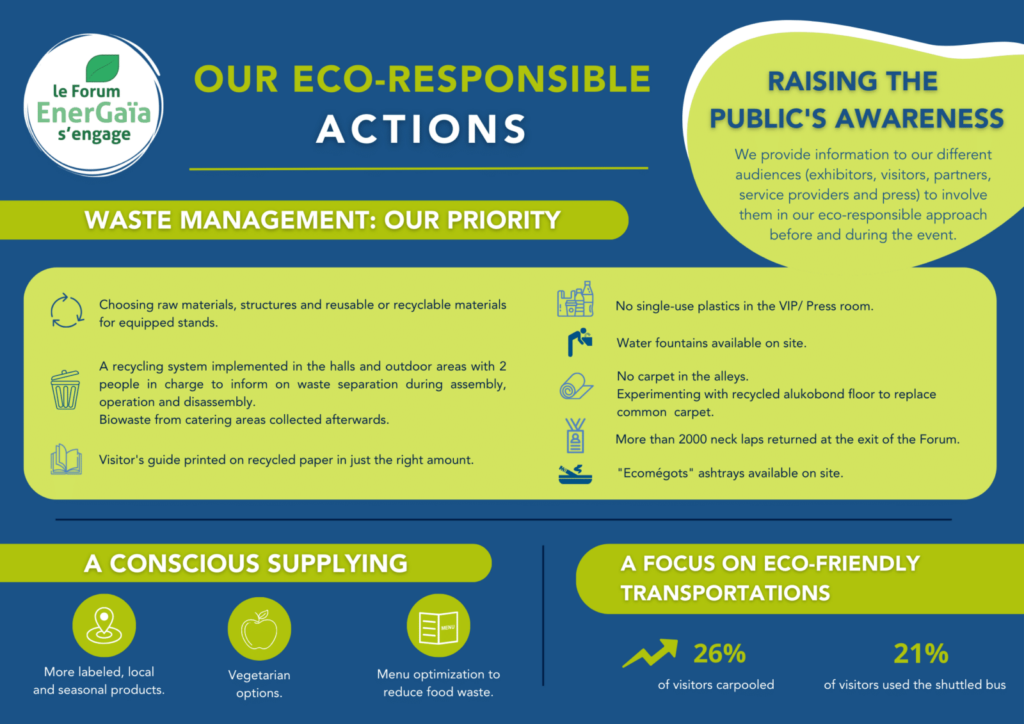 ADOPT THE RIGHT REFLEXES!
I prefer soft transport
I consume"Responsible"
I bring my container to fill it in the water fountains provided on the event complex.
I deposit my waste in the selective sorting points
I throw my cigarette end in the Eco-Mégot ashtrays
When I leave, I leave my necklace and badge in the ballot boxes at the info point – Reception Hall B2 and Hall B3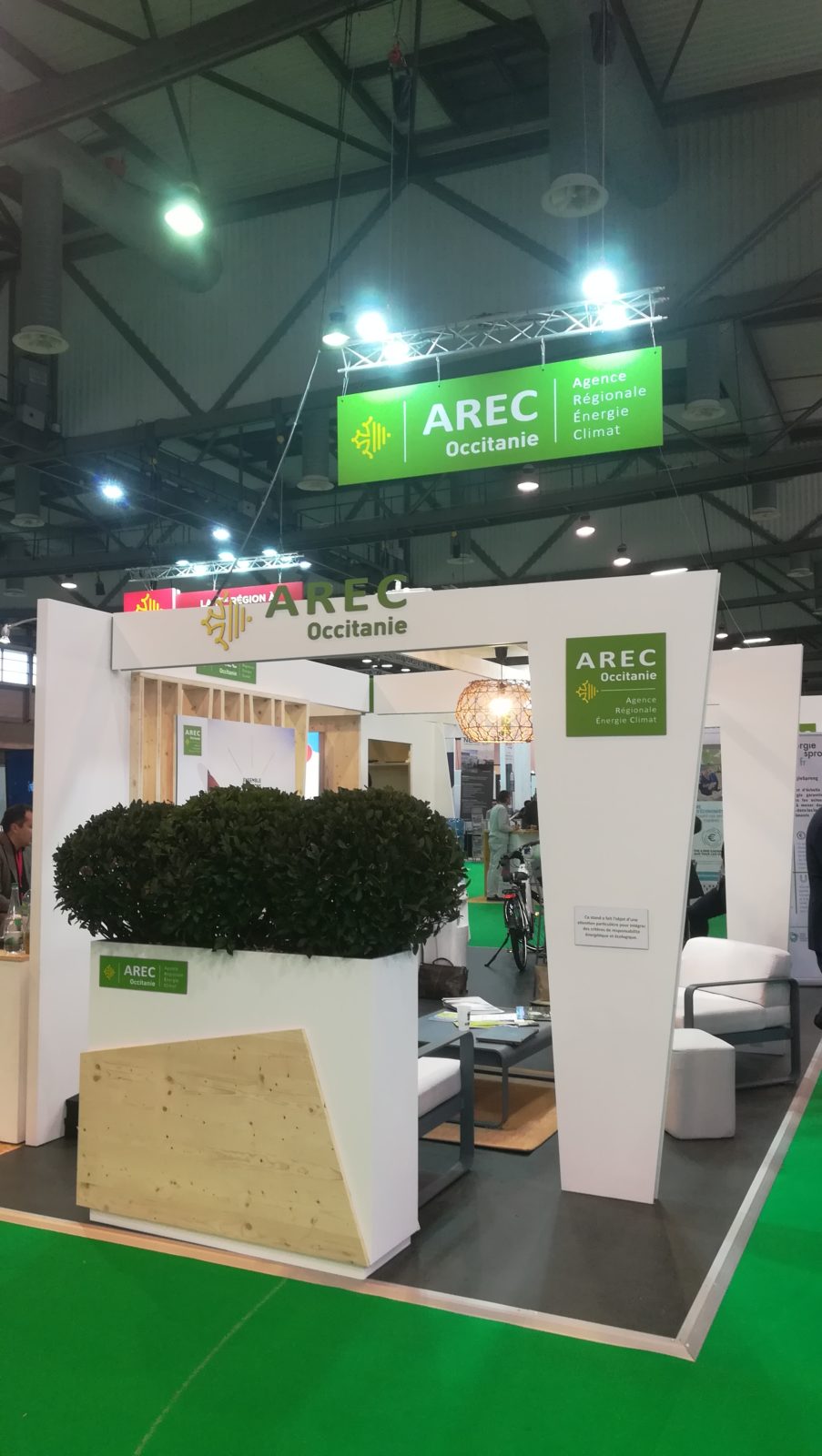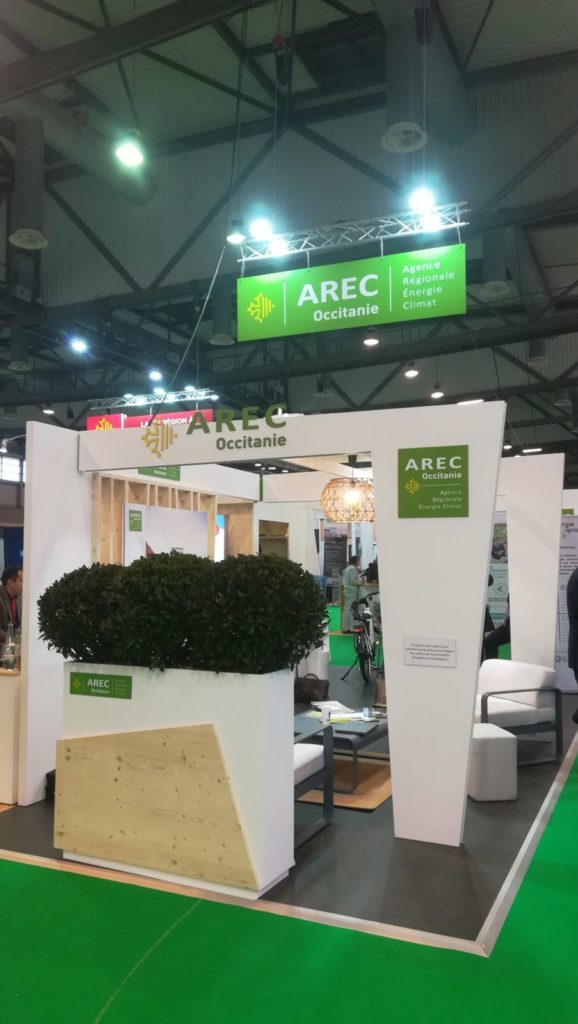 An eco-friendly stand for the AREC Occitanie
The Regional Agency of Energy and Climate of Occitania has chosen a stand integrating criteria of energy and ecological responsibility in coherence with its missions.
Stakeholder engagement
Identification of specific providers
Design of reception areas
Choice of adapted equipment
Organization of a well thought-out restoration
Responsible communication
Raising public awareness of the process
Recovery and storage to reuse a maximum of elements
Cleaning and waste recovery.
Reflections were carried out upstream in order to design an eco-responsible, sustainable and modular stand (stand adaptable to different surfaces), while ensuring an aesthetic and professional rendering.