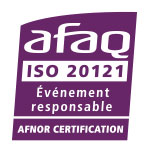 The company SPL Occitanie Events, organiser of the EnerGaïa Forum, is committed to an eco-responsible approach.
It has been certified ISO 20121 by AFNOR since February 2021 for all its activities.
Dedicated to renewable energies and the energy transition, the EnerGaïa Forum must set an example in terms of sustainable development. This is why the EnerGaïa Forum is continuing its actions implemented since 2017.
a reduction in the consumption of energy, water and paper;
limitation and control of waste generated by the organisation of the event (reduction, reuse and recycling of waste);
the promotion of "soft" transport modes,
the introduction of locally-sourced catering with seasonal cuisine;
initiatives to raise the awareness of partners and the public to environmental issues.
By adopting this approach, Forum EnerGaïa pursues the short-term aim of becoming an environmentally responsible event.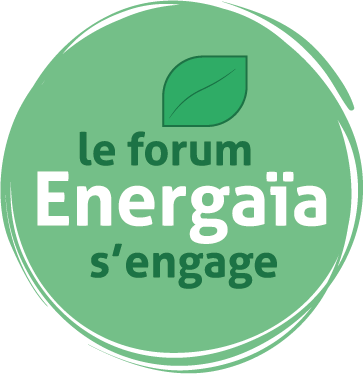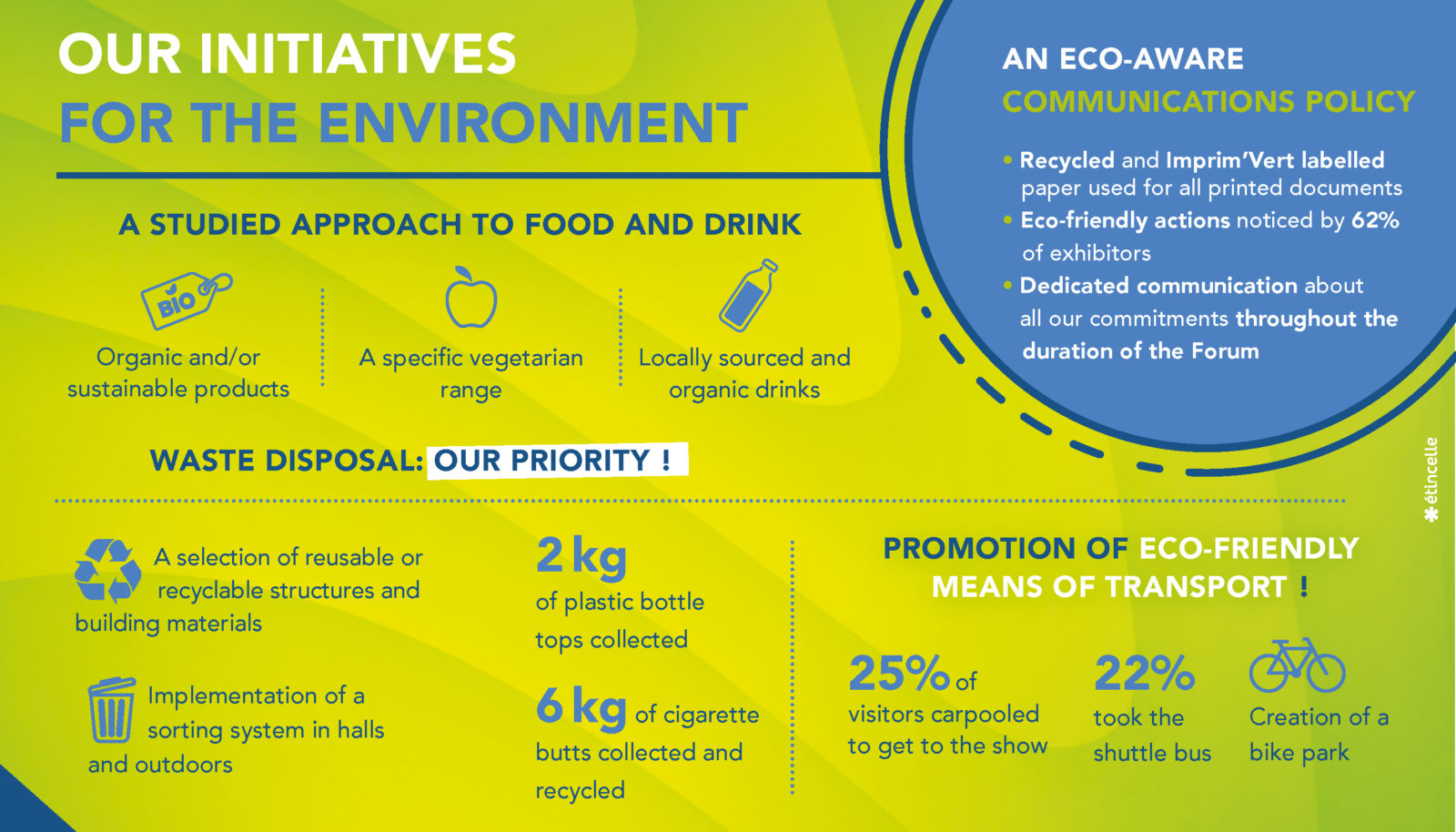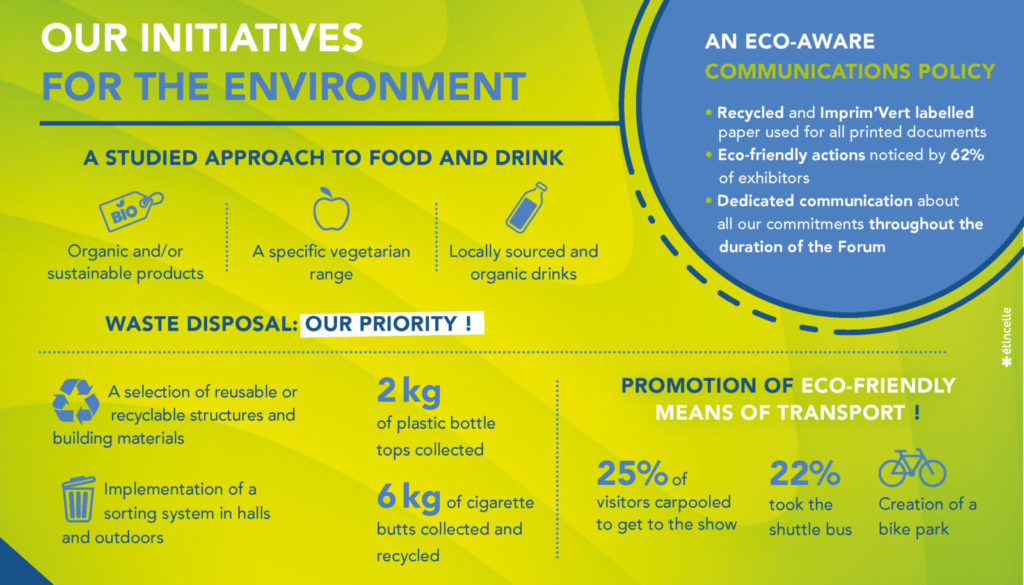 ADOPT THE RIGHT REFLEXES!
Prefer green modes of transport
Act responsibly in your consumption
Recycle your plastic bottle tops
Sort your waste into the relevant bins
Throw your cigarette butts in the Eco-Mégot ashtrays
When you leave, drop off your badge and lanyard in the boxes in Reception Hall B