Green electricity – operation The energy of the future is clean, made in France and an integral part of a sustainable development project. This goal, set by the French environment summit (Grenelle de l'Environnement) is the guiding principle of the operating company Valeco which today supplies 500MW in operation, thanks to more than 175 wind turbines and more than 500,000 sqm of solar panels. More than 2GW of projects are currently under development. The people aspect should not be neglected, embodied by seven branches in France including two newly opened in 2020, by more than 200 employees in France and abroad and with more than 40 new hires (fixed term and permanent) in 2019. Valeco media contact: Ms Juliette CUYEU – juliettecuyeu@groupevaleco.com
Bespoke green energy storage – residential, mobility, self-powered installations The green energy sector will continue to grow as long as storage solutions exist. Once this problem is solved, the future can be shaped from two sides: on the one hand, users wishing to become producer-consumers, and on the other side this demand generates a market which is conducive to sectors such as construction, mobility and other electrical facilities. The French company easyLi is a battery expert and offers energy savings through its residential photovoltaic self-consumption systems with integrated batteries. These solutions also offer back-up power in the event of a grid outage: priority equipment continues to operate without interruption or human intervention. The systems are scalable. The easyLi team will be offering a comprehensive presentation of the solution at Forum EnerGaïa. easyLi media contact: Ms Christine FORTUNIER – christine.fortunier@easylibatteries.com
Green electricity – self-consumption and repowering The development of the future will also be achieved by repowering wind and solar farms at the end of their contracted lives. Analysing and converting wind power and solar power facilities require expertise at all levels. VSB Energies Nouvelles masters the entire value chain from the development to the operation and maintenance of wind farms, solar plants and hydroelectric stations. VSB is focussing its future development on two segments of the RE market: – self-consumption: VSB is listed by the national purchasing office of the retail chain Système U; – repowering: VSB has received the official go-ahead for the repowering of the Rivesaltes wind farm and is currently conducting two repowering studies for power plants in Occitania. As an exhibitor at EnerGaïa, VSB gives project sponsors (industrial firms, local authorities) the opportunity to obtain ISO 9001 certified answers to their questions regarding the development, construction, management and capitalisation of green energy projects. VSB Energies Nouvelles media contact: Ms Marie GERVAIS – marie.gervais@vsb-energies.fr
Photovoltaic solar energy – self-consumption – storage Self-consuming your own electricity generated thanks to the sun and storing the surplus in batteries are both technologies that have now been mastered. They allow energy to be produced and used in complete autonomy. Since 2013, the Brittany-based company Technideal has been offering professionals solutions suited to the exponential market for self-consumption. The BILLY self-consumption and storage management cabinet, combined with solar panels, makes it possible to considerably reduce the amount of energy consumed from the grid. More than just a solution to optimise energy consumption, the BILLY cabinet with its back-up mode offers an emergency supply in the event of a power cut and greater autonomy to cope with the risks of today and tomorrow. Reducing electricity bills while having a positive impact on our planet is a worthwhile endeavour for the future, pursued by Technideal thanks to the solutions it proposes. The exhibitor will demonstrate this at Forum EnerGaïa. Technideal media contact: Ms Constance THEBAUT – constance.thebaut@technideal.com
Floating wind farm projects – advice and financing Developed by ENGIE, EDP Renewables and Banque des Territoires, the Éoliennes Flottantes du Golfe du Lion (EFGL) project provides for the construction and operation, from the end of 2021, of a pilot farm of four floating wind turbines more than 16 kilometres off the coast of the municipalities of Leucate and Barcarès. Built in consultation with local stakeholders and with consideration for the environment, this pilot project will contribute to the local energy transition while improving knowledge of floating wind power technology. The Gulf of Lion, acknowledged as the premier French marine wind power resource, provides an ideal zone to validate the technological choices of floating wind power in real-life conditions, with the future promise of the development of a new national industry vertical. As part of its support for more sustainable regions, the Banque des Territoires confirms its backing for this pilot project which will contribute to the region's energy transition while improving knowledge of floating wind power technology. Find out more at www.enerfip.fr/efgl Banque des Territoires Occitanie media contact: Ms Céline VALLÉE – celine.vallee@caissedesdepots.fr
Automation of PV plant design and engineering Specialising in the engineering of PV plants, the Spanish firm Rated Power has developed pvDesign, a software as a service (SaaS) which designs and engineers utility-scale PV plants, automatically generating hundreds of pages of documents and technical reports (layout, BoQ, energy report, electrical diagrams, sub-station engineering, etc.). pvDesign revolutionises the solar industry by converting processes traditionally lasting 4-6 weeks into a few seconds, reducing costs and maximising the efficiencies of PV developers, EPCists, engineering companies and investors. This software simulates all the possible scenarios to make the right choice in terms of design and engineering of the photovoltaic plant (electrical and civil engineering layout, selection of hardware, orientation of structures, monofacial or bifacial panels, type of soil, spacing, etc.). Through its IT development, Rated Power contributes to the acceleration of the transition to a low-carbon economy which is essential in a sector that holds the most significant development potential in the coming 10 years. Rated Power media contact: Mr Gabriel Cañadas Bonet – press@ratedpower.com
Collective smart grids The energy grid is currently undergoing a period of major transformation. What used to resemble a large single-flow freeway from generation to consumer must now be adapted to integrate flows in both directions and thus allow for the inclusion of renewable energies. Today, consumers are also energy producers. For example, they could be private companies or individuals using energy from wind farms, photovoltaic plants, etc. The problem posed by these new producers is how to control their operating cycle, manage their equipment and connect efficiently to the general grid. The answer is the Smart Grid, capable of amalgamating the energy produced by this new type of power plant, which fulfils the same requirements and conditions as those of traditional power plants. JS Automation (Isere department), an expert in control and supervision solutions for electrical substations, will be taking part in EnerGaïa to present its turnkey projects to French and international players in the renewable energy sector. JS Automation media contact: Mr Patrick BOISSAT – pboissat@jsautomation.fr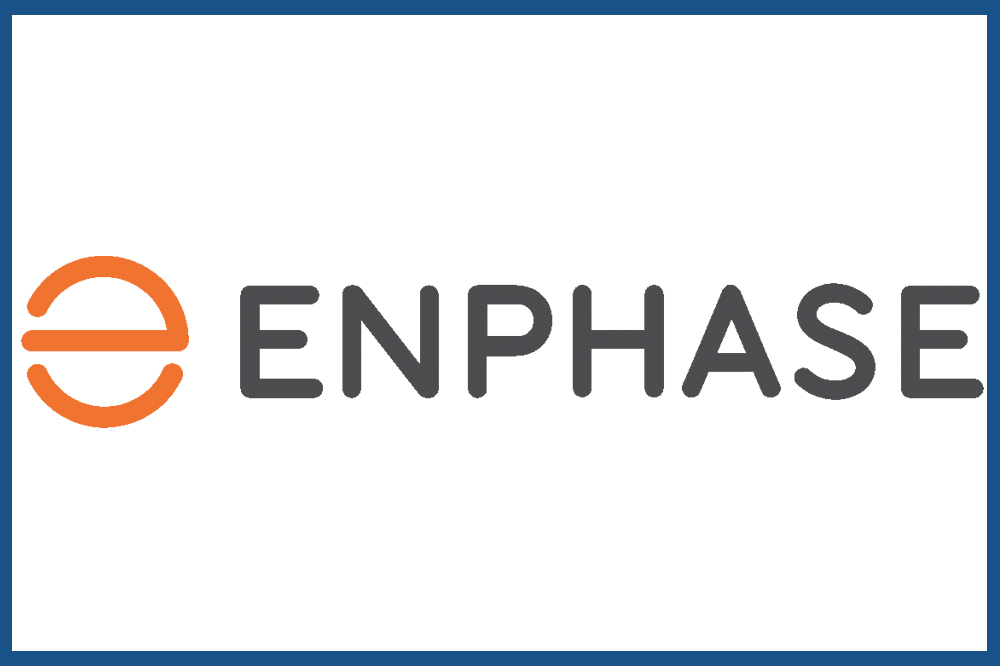 Solar PV – self consumption – storage – connectivity
Enphase Energy is a company specialising in solar energy technologies and the world leader in micro-inverters. It offers smart and easy-to-use solutions that bring together solar generation, storage and management in a single platform using installation monitoring tools. The company has revolutionised solar energy with its microinverter technology and produces the world's only integrated solar storage solution. Enphase Energy has delivered more than 23 million micro inverters, and more than 1.2 million Enphase Energy installations have been deployed in more than 130 countries.
Enphase Energy media contact: Lug agency, Ms Charlène Faure –  charlene@lug-contenus.fr
Solar PV – self consumption for companies – energy efficiency
Sirea Group starts from a simple observation: any company with a photovoltaic installation can easily derive benefits by significantly reducing the costs linked to the use of temperature control equipment. Thus, the energy required to power air conditioning systems is no longer supplied by the electricity grid but directly from the sun, while also guaranteeing user comfort and avoiding waste. It is in this perspective that the SmartEMS intelligent manager becomes a formidable tool for optimising energy efficiency. It controls the air conditioning systems by exploiting the inertia of the building and the energy production provided by the photovoltaic system. SmartEMS now controls air conditioning systems according to their photovoltaic production. As a forerunner in the development of renewable energies for professionals, the Tarn-based company is leading by example, and has replaced the fuel in its vehicles with solar energy.
Sirea Group media contact: Mr. David Grand – d.grand@sireagroup.com
A new ecosystem to make energy communities more attractive.
Energy communities (renewable energy communities, collective self-consumption, etc.) are a solution to meet the growing demand for local, traceable and cheaper renewable energies.
However, due to their complexity and poor profitability, they are still not very widespread. To facilitate their operation and make them more attractive, Beoga is developing an ecosystem with augmented collective intelligence. Intended for energy community operators (supply managers, aggregators, local authorities, associations or promoters), it enables the benefits and values created within the community to be shared with everyone, including the rest of the grid.
It contributes to the emergence of a new more ethical and shared economic model, through the harnessing and management of untapped distributed resources, peer-to-peer exchanges, and the marketing of additional network services. Beoga will be present at the show, and its full-scale demonstrator is currently being deployed in the Gard department. A winner of an EnerGaia Award in 2019, the company was recently awarded the "Greentech Innovation" label by the Ministry for Ecological Transition and has just joined the Clean Tech Booster accelerator located in Aramon.
Media contact: Mr Amaury Pachurka – amaury.pachurka@beoga.fr
High performance hybrid electricity/hot water solar panel
DualSun is a French manufacturer of solar panels, and the designer of the world's first certified hybrid solar panel. In total, the DualSun SPRING® panel provides three times more energy compared to a standard photovoltaic panel while maintaining the same dimensions. Certified "Made in France", the SPRING® panel is designed by a team of engineers based in Marseille and manufactured in a factory with the "Vitrine Industrie du Futur" label in the Lyon region. 
In addition to its hybrid panel, DualSun develops a whole range of photovoltaic solar panels that are among the most efficient on the market. A new photovoltaic panel equipped directly with a micro-inverter, the FLASH AC®, was added to this range in September 2020.
Media contact: Ms Anne de Montgolfier – anne.demontgolfier@dualsun.fr
Wood fuel boilers – Pellets, logs, wood chips
Wood energy is the leading source of renewable energy in France and Europe. Forest harvesting remains lower than the natural growth of the forest: the carbon footprint of wood heating is therefore positive. With prices that are highly competitive compared with fossil fuels, wood fuel is one of the most economical solutions on the market. As a distributor of wood boilers (pellets, logs, wood chips and agro-fuels) in France since 1995, HARGASSNER offers innovative and efficient wood fuel appliances to both private individuals and local authorities or professionals. Today, HARGASSNER France has eight exclusive regional dealers, 80 specialist technicians nationwide and more than 20,000 installations in France.
Media contact: Ms Beaumesnil – anne-charlotte.beaumesnil@hargassner-france.com
Zero-gap solar panels for more efficient performance
The German exhibitor Q CELLS, a worldwide supplier of global energy solutions encompassing solar cells and energy storage, management and distribution facilities, is preparing to launch its latest solar module technological innovation, the "zero gap" Q.ANTUM DUO Z series, onto the European market in the coming weeks. The launch of this series of high-performance solar modules constitutes the ultimate stage in Q CELLS' technological innovation journey. This is the most powerful and most efficient solar module produced by the company to date. The presence of Q CELLS at Forum EnerGaïa will offer visitors the chance to discover its wide range of modules and its storage solutions. 
Media contact: Mr. Jochen Endle – presse@q-cells.com
Versatile hybrid inverter – PV, storage, heating, mobility
The Fronius GEN24 Plus is a versatile hybrid inverter with integrated back-up power which offers the best flexible solution for solar energy supply. Whether photovoltaic, storage, backup power, heating solutions or e-mobility, the Fronius GEN24 Plus offers a unique variety of solutions. Thanks to the Fronius GEN24 Plus, energy security is no longer merely a matter of cost. Whether a battery had been installed when the PV system was set up or added subsequently, the GEN24 Plus always provides the most suitable backup solution.
The GEN24 Plus also has Multi Flow technology, meaning that loads can be powered and the battery can be charged at the same time. This results in a backup mode of longer duration and greater energy autonomy.
Thanks to active cooling, the Fronius GEN24 Plus offers greater flexibility in terms of design and installation right from the planning stage. In addition, lower costs are incurred during operation due to less or no maintenance. Above all, however, it is the longer service life and increased yield due to better performance that speak in favour of the active cooling system.
Media contact: Angélique SAGHERIAN – sagherian.angelique@fronius.com